Octopus Tentacle Wall Sconces - Candle Holder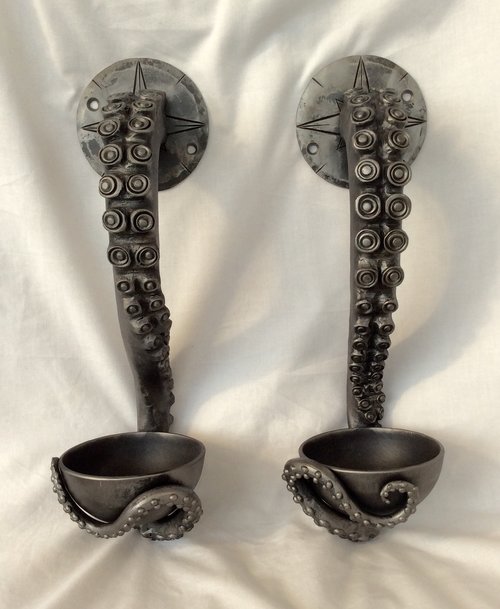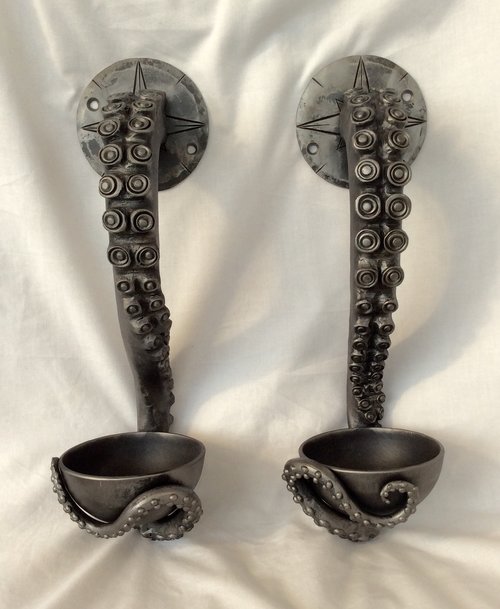 sold out
Octopus Tentacle Wall Sconces - Candle Holder
- Left Tentacle Pictured -
Thick, heavy, forged Steel, drawn out to a tentacle shaped taper.
Each succor is individually attached and stamped with detail, using purpose made tools, after being repeatedly heated in the fire.
Its undulating form is twisted and bent into life by hand, taking hours of work, energy, patience and heat.
Mounted on a wall plate featuring a nautical, compass like design, this tactile Tentacle wraps around a dish to hold a candle.
These larger Tentacles take considerably more time and include much more detail than my smaller tentacle pieces.
Striking as an individual piece, or the ultimate statement as a pair.
Could also be used as a large door pull/handle.
Finished with Matt Lacquer.
Interior use, items left outside will form rust.